OWNER'S MANUAL of your WIMBI BOATS®
MANUEL DU PROPRIÉTAIRE de votre WIMBI BOATS®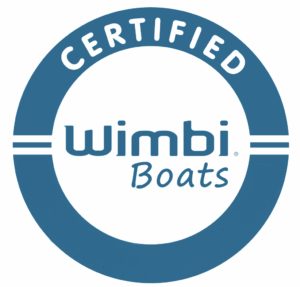 Your OWNER'S MANUAL has been identified under the number WBB728162734934 issued by the manufacturer corresponding to a boat produced by the WIMBI BOATS® brand.
This UNIQUE number allows traceability of the different owners of this boat registered successively from its manufacture to its destruction.
For more information, contact us.  Do not forget to register your WIMBI BOATS® to benefit from all the guarantees and a better quotation for its resale.
---
Votre MANUEL DE PROPRIÉTAIRE  à été identifié sous le numéro WBB728162734934 délivré par le constructeur correspondant à un bateau produit par la marque WIMBI BOATS®.
Ce numéro UNIQUE permet une traçabilité des différents propriétaires de ce bateau enregistrés successivement depuis la fabrication jusqu'à sa déconstruction.
Pour plus d'information, contactez-nous. N'oubliez pas d'enregistrer votre WIMBI BOATS® pour bénéficier de toutes les garanties et d'une meilleure cotation argus à sa revente.